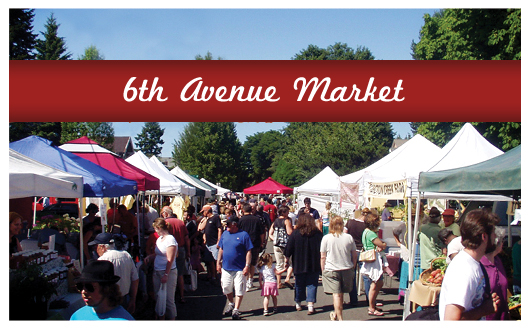 The 6th Avenue Farmers Market is a small neighborhood market tucked into the 6th Avenue Art District, that creates a lively gathering place for families, while offering a diversity of local farm products, specialty foods and handcrafted wares. The family friendly atmosphere and warm sunny afternoons, draw the locals out for an afternoon of grocery shopping, alfresco dinning, and listening to local musicians fill the streets with melodies.
Getting There

Pierce Transit: Served by Pierce Transit routes 1 & 11. For help planning your trip, call 253.581.8000, or try Pierce Transit's easy-to-use online Trip Planner!
Market Tips
Interested in Performing for the Market?
---
» Vendors List


3 pm - 7 pm
Tuesdays
May - September
Location
6th Ave & N. Pine Street
Tacoma, WA

Harvest Schedule
(PDF)
---