Click!
Gold Sponsor (All Markets)
---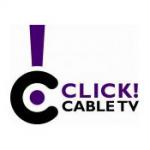 Tacoma Power was created by the local community more than 100 years ago to meet their needs for electricity. It was their belief that public ownership and local control resulted in higher quality services. Click! Network shares that same belief, which is why when Tacoma Power originally planned to build a fiber-optic network to control its substations, we made the decision to expand the network so that we could offer a wider range of telecommunications services that would benefit our customers and the communities we serve.
Today, Click! Network offers local residents and businesses more choices then ever for cable TV, high-speed Internet, and broadband services. And by doing so, we're creating new options for existing area businesses and attracting new businesses to our community.
---